This study, conducted by Oxford Economics, evaluates the total contribution Reckitt's US operations made to the US economy in 2019. Sophisticated economic modelling has been used to assess the impact of our own operations, our procurement from US suppliers, and payment of wages to American workers (including those in our US supply chain). Our contribution is evaluated using three key metrics: Gross Domestic Product (GDP), jobs, and tax revenues.
$3.8 billion
Contribution to US GDP in 2019
25,000
Jobs supported throughout the US economy in 2019
$1.3 billion
Spent with over 1,800 American suppliers in more than 40 states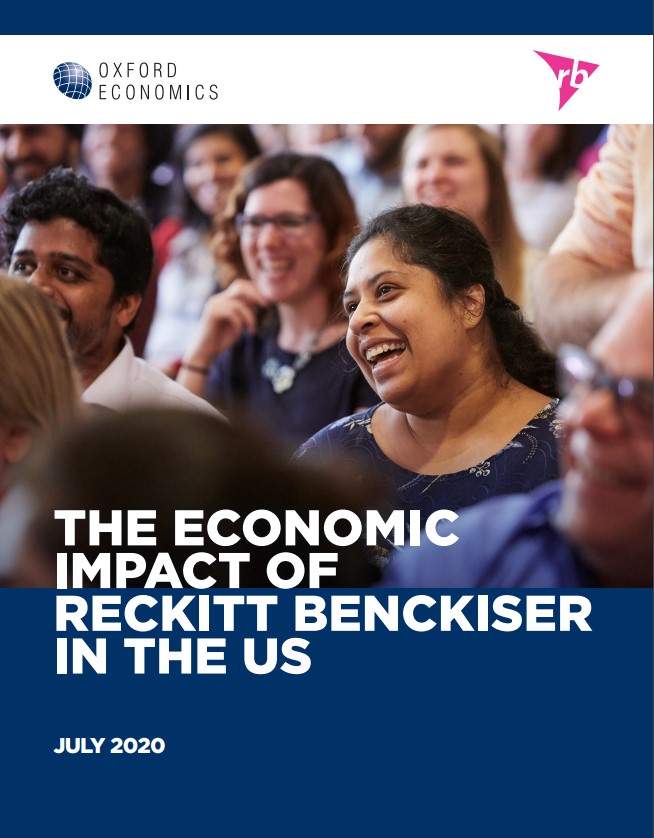 The Economic Impact of Reckitt in the US
Download
The economic impact of Reckitt in the US key figures
Hear Oxford Economics' view on how we support the US economy.
View infographic
Reckitt contributes $3.8 billion to US economy
Reckitt Benckiser Group plc ("Reckitt") today announces the findings of a new report, highlighting the company's significant contribution to the US economy.
Case studies
Every school year, illnesses like cold and flu cause countless sick days for students and disrupt classroom learning across the country, and as we're seeing right now with COVID-19, some illnesses even have the potential to shutter schools for extended periods of time. The impacts of sick days and school closures are wide ranging: beyond causing a myriad of logistical problems for parents, sick days deprive children of important lessons and social interactions, taking away the wonder of learning and lasting experiences gained in the classroom.
To help ensure that children are engaging in the classroom to learn, grow and thrive, Lysol launched the HERE for Healthy Schools initiative in 2019 to support its mission: curbing the spread of illness in classrooms. Lysol brought its mission to life through healthy habits education, key strategic partnerships and research funding.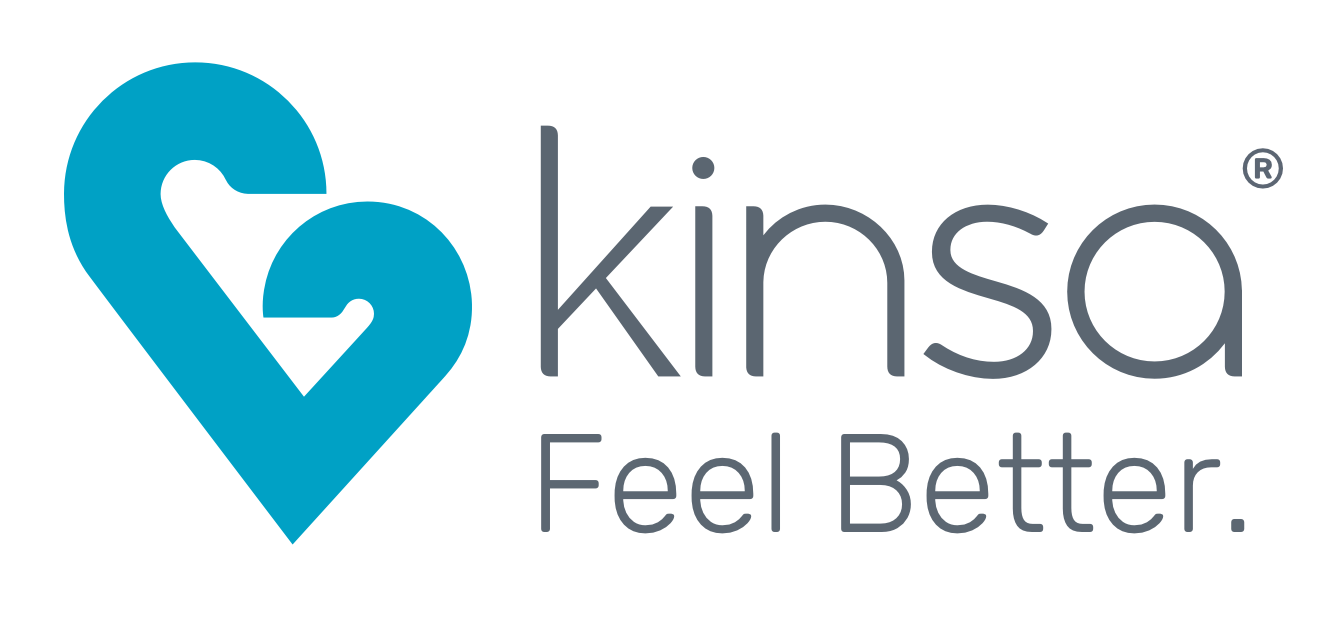 The best weapon against germs is knowledge, which is why in 2013 Lysol created the Healthy Habits Program in partnership with the National Education Association (NEA), National PTA, and the Centers for Disease Control and Prevention (CDC). The Healthy Habits Program includes downloadable activities for teachers and parents of children in grades K–5 to help them build illness prevention habits, and in 2019 Lysol expanded the program by partnering with Nickelodeon to create "Slime School," an enhanced interactive healthy habits curriculum. Slime School featured even more interactive elements, such as redesigned lesson plans and animated videos. This school year, the program saw more than 8,500 downloads of lesson materials from the HERE for Healthy Schools website.
Lysol also partnered with Kinsa, a public health company curbing the spread of infectious illness, to donate smart thermometers to more than 1,150 schools across the country, impacting more than 630,000 students. Kinsa smart thermometers and the connected mobile app gives school nurses a dedicated platform to help parents anonymously understand which illnesses are circulating through schools and the ability to post messages so that teachers and parents can track symptoms and illnesses among students in real time, and guide them through next steps. Through HERE for Healthy Schools, more than 60,000 smart thermometers—as well as Lysol disinfecting products—have been donated to US schools. Furthermore, as communities return to school in the wake of COVID-19, smart thermometers can be used by public health officials to provide early population-level warnings about infectious disease.
Additionally, to incentivize parents and children to bring disinfecting wipes into their classrooms, Lysol participates in the "Box Tops for Education" program, through which Reckitt has donated more than $3.5 million to schools over the past three years.
In June 2020, Reckitt announced plans to invest more than $20 million over three years to expand the HERE for Healthy Schools program into every Tier I school in the US, reaching 15 million children by 2022.
Reckitt is committed to creating a cleaner and healthier world. Through Mucinex, Reckitt has partnered with multiple US organizations to promote improved health education, and more affordable access to health products. Some examples of Reckitt's Mucinex partnership approach are:
Reckitt has partnered with Pharmacy Benefit Managers and commercial prescription plans to provide lower-income patients with lowcost and free access to Mucinex, to help treat symptoms of coughs, cold and stable bronchitis. In the first quarter of 2020, 38,000 prescriptions for Mucinex were covered under Medicaid, with a further 75,000 covered under commercial healthcare plans.
Through its Global Respiratory Infection Partnership (GRIP), Reckitt has worked on reducing the overuse of antibiotics. Starting in November 2019, Mucinex has developed and distributed brochures to 15,000 medical offices and funded a waiting room video program in which around 2,300 physician offices aired an informative GRIP video on antibiotic overuse.

Working with healthcare data company Kinsa, Reckitt has implemented data-driven solutions to reduce the spread of diseases. Kinsa uses data from two million smart thermometer users to provide real-time and predictive county-level illness information across the United States, making unpredictable illness more predictable. Mucinex uses this information to inform its stocking decisions, ensuring appropriate products are available where and when needed, and to provide supporting information to customers.

Reckitt has partnered with healthcare publisher WebMD for the past seven years to help disseminate flu relief advice. WebMD data give insights into which areas of the US are experiencing a high incidence of cold and flu. Reckitt is able to use these data to understand, in real time, which areas of the country are being hardest hit, and to work with retailers to ensure they have a ready supply for people as soon as they need it.
More than 5 million women in the US live in maternity care deserts—counties with no hospitals offering obstetric care and no obstetrics providers, making the US one of the most dangerous countries in the developed world in which to give birth. Each year, about 150,000 babies are born to women in these maternity care deserts that make up 35% of US counties.
This is why, in collaboration with March of Dimes, Reckitt initiated "Better Starts for All," a program designed to tackle some of the most complex issues around pregnancy and childbirth. The program includes BetterStartsforAll.com, a digital destination for pregnant women and families to access information on preconception, prenatal and postpartum care, as well as the latest facts on the COVID-19 pandemic as it relates to their health and well-being.
Photo © 2020 March of Dimes Inc.
Reckitt will work with March of Dimes through Better Starts for All to advance solutions towards eradicating maternity care deserts by utilizing mobile health resources, supportive pregnancy care, and virtual programming. Pilot programs will take place in Ohio and Washington, D.C.— two markets where maternity care deserts pose a huge challenge for moms and babies getting the care they need. Reckitt has committed $6 million to this three-year pilot, which aims to improve the lives of more than 7,000 pregnant women in these two areas.
Future plans to expand the program include building partnerships with corporations, foundations, and local retailers to increase both funding and awareness. Other initiatives could include involving taxi and rideshare companies to drive mothers to their appointments. Reckitt intends to involve many of its employees in the program through volunteerism, days of service, fundraising, and events.
EcoHealth Alliance is a nonprofit organization dedicated to protecting humans, animals, and the environment from emerging diseases. It works in more than 30 countries worldwide, developing innovations in research, training, capacity building, and policy initiatives. A key aspect of its work is designing tools and interventions to prevent pandemics (like COVID-19), while also promoting conservation across the world.
Reckitt partnered with EcoHealth Alliance a year and a half ago after hearing about the nonprofit's involvement in the Global Virome Project—a collaborative scientific initiative aimed at discovering viruses that could become future pandemics. Reckitt's funding for the Alliance is general in scope—not restricted to carrying out particular projects and achieving specific goals, like most federal funding.
This support enables EcoHealth Alliance to send out field teams in search of 'risk behaviors' where humans interact with wild animals (such as people harvesting birds nests and bat guano from the bat caves in Malaysia and using bat faeces in Chinese medicine) and novel viruses in hitherto unstudied countries or regions. Such 'blue sky' investigations would not be possible without the support provided by corporate partners such as Reckitt.
EcoHealth Alliance's Emerging Disease Hotspots program, for example, aims to predict where future pandemics are most likely to emerge, with China, South East Asia, India, South Asia, Bangladesh, West and Central Africa among the regional hotspots identified. Since these locations are where the highest levels of risk behavior are occurring, they could also potentially see the biggest impacts from greater use of disinfectant products.
EcoHealth Alliance scientists regularly exchange information with Reckitt's R&D team regarding the latest scientific knowledge on emerging diseases—whether based on on-the-ground reports or cutting-edge academic literature. In the future, such information on low-probability, high-impact disease events may help Reckitt better manage its response to emerging disease threats—both by understanding where in the world demand will emerge, and by getting advance warning to boost production and transport its sanitizers and disinfectant products.
The WIC program, administered by the US Department of Agriculture, aims to safeguard the health of low-income parents, infants, and children up to five years old who are deemed to be at nutritional risk. Established in 1974, the program provides nutritious foods to supplement diets, as well as information on healthy eating and referrals to healthcare. Reckitt Benckiser acquired infant nutrition business Mead Johnson in 2017, which has been involved with WIC from the start.
Reckitt's involvement relates to the Enfamil family of infant formulas. Provision of these helps tackle poor infant growth and development while removing the financial burden for low-income parents of paying for infant food. They simply exchange food instruments (vouchers, checks, or electronic benefit transfer cards, depending on the state) for infant formula in participating stores. The agencies then pay the store, and Reckitt rebates them for each tin of formula purchased.
In 2020, Reckitt held the WIC infant formula contract in 15 states and supported more than 680,000 eligible infants—some 44% of all WIC-eligible infants in the US. Reckitt pays out more than $700 million in rebates a year—equating to some 43 million tins of infant formula. In contrast, WIC suppliers of non-infant milk foods do not have to pay rebates.
Support for premature babies
Reckitt has a strong track record of supporting babies in US Neonatal and Intensive Care Units (NICU), including the 10% of US infants born prematurely. Of the 900,000 US babies admitted annually into an NICU, one in four are fed with products Reckitt supplies. After leaving the hospital, approximately 75,000 premature infants continue to receive nutrition Reckitt has developed to accelerate their growth and contribute to normal development. Reckitt also helps babies born with allergies and rare diseases. Around 10% of US babies suffer allergies, and over 200,000 annually receive Reckitt's hypo-allergenic products to help manage them. And for those babies that enter the world with inborn errors of metabolism (IEM), meaning their bodies cannot properly turn food into energy, Reckitt provides specialized products for inclusion in their nutrition management programs.