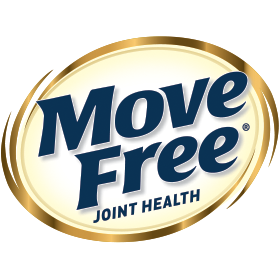 Movement is essential for our well-being
Our scientists started in the fitness community, helping athletes who have experienced joint discomfort. Then it became obvious it wasn't just athletes who needed our help. Moms, dads, grandparents—all were dealing with similar joint issues. That's when Move Free was born. With clinically tested ingredients, Move Free® offers a range of options to help you move better. Because when you Move Freely, you live freely.

*THESE STATEMENTS HAVE NOT BEEN EVALUATED BY THE FOOD AND DRUG ADMINISTRATION. THIS PRODUCT IS NOT INTENDED TO DIAGNOSE, TREAT, CURE, OR PREVENT ANY DISEASE.
2015
Introduced breakthrough 1 tiny pill for Joint Support
What's happening at Move Free
What's happening at Move Free
Our Mission
We combine innovation and science to create better movement for everyone. Our biggest goal is to push joint health forward, so you can do the same for yourself. We believe, when you move, your world gets bigger.
Our Innovations
We relentlessly seek naturally-sourced ingredients and combinations to help your day get off on the right foot. We paired up with experienced partners to analyze varying ranges of movement—so that we can keep you moving forward.
Videos
The latest advertising from Move Free
Learn how Move Free Ultra supports joint health*