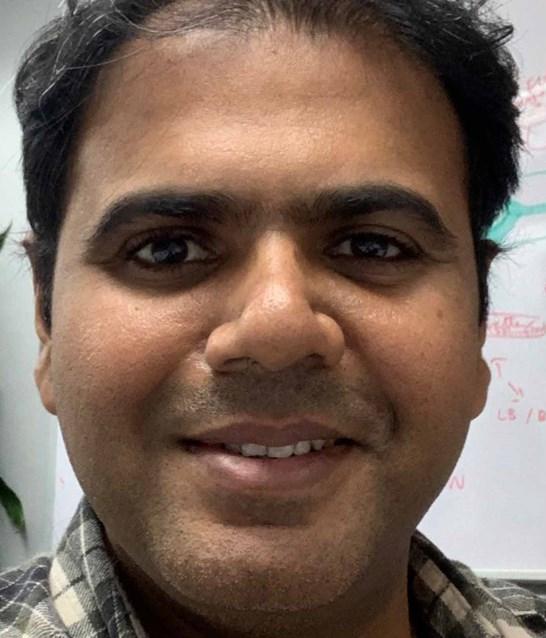 Yawer Rasool's Reckitt career has already taken him on quite a journey. Starting in Pakistan, he's had the Freedom to Succeed in the UK, USA and South Africa in the space of four years. But for him, it's as much about the experience he's gained and the legacy he's left – particularly through our Finish brand.
In his previous role as a Global Brand Marketing Manager in the US, Yawer worked with the R&D team and suppliers on the development of Finish 0% dishwasher tablets. This innovative new product range is not only free from intentionally added preservatives and fragrance, but also contained in recyclable packaging. Yawer led the project to create a packaging solution that's both recyclable and cost-efficient.
Fulfilling our company-wide commitment to reducing the use of plastics took creativity, negotiation skills and long-term thinking. "Change comes at a cost," says Yawer. "If you're doing the right thing for the planet, this may be higher at first. But it will come down eventually, and for everyone's benefit."
Today, Yawer is shaping a new legacy as Regional Marketing Director, Hygiene Home, South Africa. The knowledge he acquired through the Finish project has given him an even stronger sense of purpose. "We're now questioning how much shrink wrap is being used in factories. And we're challenging what's necessary in plastic bottle designs.
It's about knowing how to change minds and behaviours – as well as spreading a passion for social purpose. That's something I'm relishing.
Yawer has developed the confidence and trust to influence people and inspire them to see things from a different perspective. "At Reckitt this is possible because of the close relationships we have with consumers, suppliers and R&D," he says. "When you have your ears to the ground you can sense trends early. That gives you more time to convince the sceptics."
The Finish project undoubtedly made an impact across the industry and beyond. Other manufacturers are following suite, and Yawer can see this is a good thing. "Competition drives technology, raises people's awareness and increases the volume of our work. This drives down costs to enable more sustainable ways of working. It's a positive snowball effect."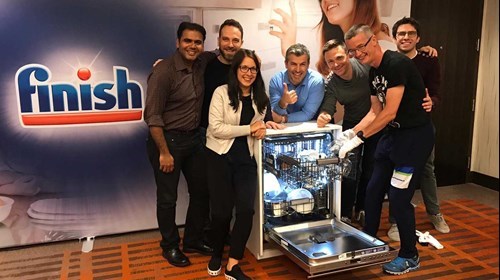 Yawer is proud to have been part of the team that came up with the first laminate for the Finish brand. "There's a good feel-good factor to it" he explains.
I've seen the difference we can all make right along the line. It's even influenced my personal life. You'll find me frequently reminding my children and friends to put the rubbish in the correct recycling bins! But it's all based on a genuine belief in our purpose and the success it brings.