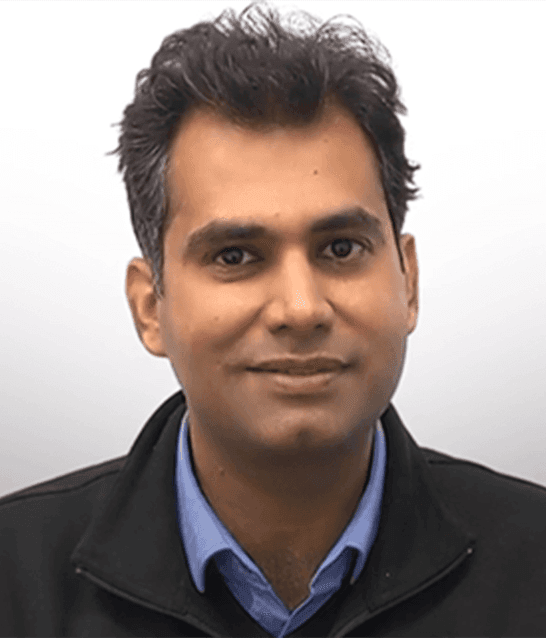 Sunny Chopra joined Reckitt in 2014 and is now Business Manager for CDO and R&D Hygiene. In his previous role as Senior Associate in New Delhi, India, Sunny worked in research and development with brands such as Harpic and Lysol. Here he talks about what drives and inspires him at work and in life.
If I had to sum up my role in three words I'd say: challenging, exciting and purpose-driven. I'd been working as a researcher in the pharmaceutical industry when I came across this job opportunity. I didn't know that much about Reckitt until I started reading about it. To my surprise, I discovered it was the company that makes and sells Mortein, Dettol, Harpic, Strepsils… these are products we have in our cupboards at home and have used for years. That was the trigger for me to have an interview and ultimately join the company.
I once asked my line manager: "Why did you hire me when there were other applicants with more relevant FMCG-sector experience?" He explained that Reckitt wants people with the right attitude.
At Reckitt, we believe we can all adapt to change and achieve anything with a positive mindset. My role gives me the freedom to make my own decisions and with that comes a sense of responsibility towards our society.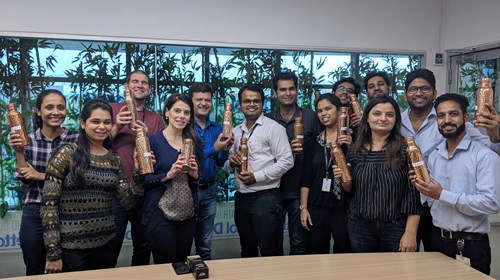 Reckitt is a company that respects and understands your personal priorities – and the flexibility it offers is vital. With my current role I get a great work-life balance.
First and foremost, I'm the father of two children – I have a five-year-old daughter and a one-year-old son. Ultimately, they're at the core of everything I do.
I'm always conscious of our planet and believe there is a need for us all to use less plastic and conserve water. At Reckitt we always make a conscious effort towards this at every stage of development. We not only look at water usage during production but also innovate to create products that enable consumers to conserve water. As a father, I feel the biggest gift I can give my kids is a clean and green planet.
So many people have inspired me during the five years I've worked here, it wouldn't be fair to pick just one. So I'll chose my daughter, Shanaya, as my biggest source of inspiration. Just like any other child, she adores candies. But she knows her younger brother shouldn't have them, so she exercises great control and doesn't eat them in front of him. That's true responsibility – putting personal motives aside and thinking about others while making decisions.
I had some sleepless nights in my previous job. I remember we set a launch date for a new Lizol (the brand name of Lysol in India) product in India. We'd all worked hard, and momentum was building but the safety team raised some last-minute questions, which would mean a couple of months' delay. It was my responsibility to disclose this information at a meeting. I was dreading it, but to my surprise not a single person opposed our safety recommendations. I was amazed by the positive response. This shows just how much of a priority consumer safety is for every employee, irrespective of their role.
Good ideas should be able to fly – we need to create real solutions for real people. I work with Harpic and Lysol and – in line with Reckitt's purpose – we're always trying to develop new products that address unanswered problems and create sustainable, affordable solutions for consumers. Entrepreneurship is a core value for me. In research and development, we come across many ideas from different sources. But an excellent idea that's poorly executed is a wasted opportunity so I always put on my entrepreneur's hat to ensure that great ideas reach the consumers.
I'm really proud that Reckitt supports projects to introduce toilets across India. Reckitt has been instrumental in setting up the country's first World Toilet College to improve the lives of manual sanitation workers. It reinforces our aim of helping to create a cleaner world and adds a new dimension by improving the lives of people involved in sanitation work.
I believe that education is only valuable if you use it to create something for others. I have a doctorate degree (PhD) in healthcare, but it's worthless unless I can use it to contribute to something that helps millions of people. That's why I'm so grateful to be part of an organisation that impacts so many lives across the globe.
I come from India where purpose is part of life. We believe that after many different forms of life on this planet we finally exist as humans, and it therefore becomes important that our lives are driven by meaning.
In 2016, I was working in pest control when Brazil experienced an outbreak of Zika. It's a disease caused by a virus transmitted primarily by Aedes mosquitoes. Symptoms are generally mild and include fever, rash, conjunctivitis, muscle and joint pain and headaches.
Initially it was just like another disease to me, but one morning I saw a picture of a baby born with birth defects associated with this disease and learnt how the virus affects pregnant women and their babies. It really hit me from inside. I felt with my education and expertise, and Reckitt's infrastructure, we ought to be able to do something about it.
In record time, our team delivered a new range of SBP insect repellents in Brazil, which help provide protection against the mosquitoes that transmit Zika. Working on such important objectives is so inspiring because you see consumers as living beings and feel their pain.