We're proud to be a Top Employer!
When it comes to putting people and consumers first, we're always committed to going the extra mile. We're delighted to be recognised for doing just that as we've been named a Top Employer 2023 in not one, not two but seven of our markets!
The Top Employers Institute Awards took place last week and named our markets in the UK, Spain, Italy, USA, Canada, China and South Africa as worthy winners. We are proud to be accredited by the global authority on recognising excellence in people practices as one of the certified Top Employers who positively impact the lives of our employees globally. This achievement reflects the hard work and dedication of our teams across the world.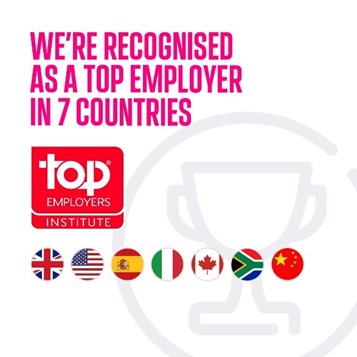 We are honoured to be recognised as a Top Employer and will continue to work towards creating a culture that our employees are proud of. My thanks and congratulations go to everyone who has contributed to this success.
If being named a Top Employer in seven markets wasn't enough, we're also proud to be recognised in an eighth market, with Reckitt Philippines being certified as a Great Place to Work. With 82% of our colleagues in the Philippines saying that it is a great place to work compared with a benchmark of 53% at a typical global company, our teams are leading the way with a best-in-class workplace culture. Congratulations!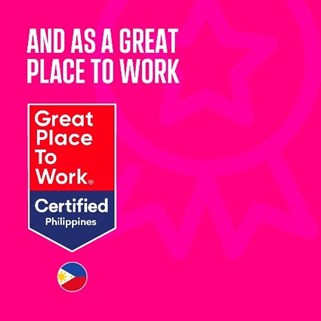 Our ambition for 2030 is to enable a fairer society, as an employer and throughout our value chain. For the people we work with around the world, that's a fairer more diverse and inclusive society. For us, an inclusive culture where our people are treated equally.
Explore our latest opportunities