Inspiring allyship: Pride 2023
For us at Reckitt, creating a truly inclusive culture where everyone can perform at their best goes beyond dates in the calendar. It's about how we can all be active allies each and every day. That's why we used Pride month as an opportunity to highlight the topic of allyship, share stories from our LGBTQ+ community and encourage everyone to get involved, throughout Pride and beyond. Here's what we've been up to.
Launching our Pride Conversation Series
Listening to others' experiences is a great way to show allyship and to learn how we can all play a role in creating an inclusive environment where we can all thrive. Throughout Pride month, we've been sharing stories from colleagues and allies in our LGBTQ+ Community, so that we can all learn from their experiences and think about the role we can all play in creating an inclusive environment.
We've shared insights on topics including "Learning to be comfortable being myself", "Am I inclusive enough?", "Let people live without restrictions or judgements" and "What you say affects the people around you". All of our stories bring to life the real experiences of our colleagues and give food for thought on how we can all help to create an inclusive culture that includes and celebrates everyone.
Our global Pride celebrations
We've been spreading our allyship across the world with Pride celebrations and opportunities to learn more about the LGBTQ+ community. From insightful podcasts hosted by our colleagues, collaborations with Durex to Drag lunch and learn sessions and so much more, we've been encouraging everyone to get involved and to think about how they can support our LGBTQ+ community as active allies.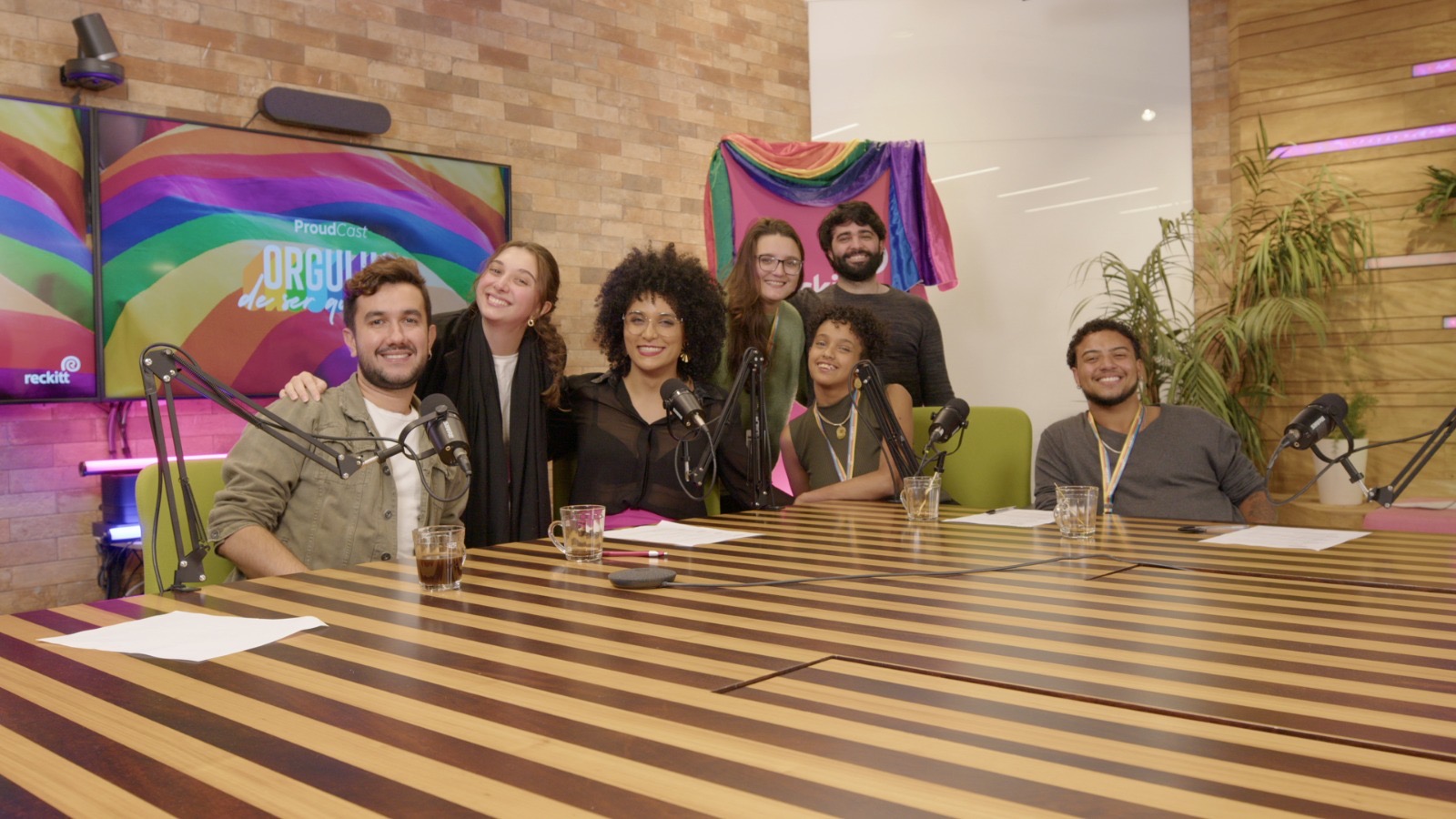 Our LGBTQ+ Employee Resource Group in Brazil created this celebratory podcast (AKA ProudCast!).
Durex has also been stepping up to show their continued allyship for the LGBTQ+ community. From joining panel discussions on the importance of sex education in collaboration with our UK LGBTQ+ Employee Resource Group to an exclusive merchandise collaboration with Stonewall and Fox Fisher and even a concert in Thailand, Durex has once again been celebrating sexploration and inclusivity, showing up as the ultimate, outspoken ally.
We've loved seeing our Pride conversations across the globe throughout Pride Month and will continue to inspire allyship as we work to build on our inclusive culture where everyone can be themselves and perform at their best.