Our story | Our heritage: The important role of innovation throughout RB's history
Innovating means having courage, using insight and possessing a forward-thinking mindset to take a brave step forward. Sometimes, innovation can be challenging. And it can result in some surprises along the way. But in order to keep moving forwards, innovation is necessary if we are to continue in our relentless pursuit of a cleaner, healthier world.
Throughout RB's heritage, innovation has played an important role not only in the story of our brands but also in the lives of our people. Innovators from all over the world have passed through the doors of RB – from Dr William Colebrook, the 'Father of Dettol', to J Hagemann, the inventor of Mortein – leaving an important mark on the company and defining our culture.
Science-led innovation
From the early days of Reckitt & Sons, the Reckitt family recognised the importance of working with the best scientists and there's evidence of 'adequate space'* being provided within the earliest factories to allow for quality control, innovation and product development by teams of the very best scientists.
There are numerous examples of science-led innovation to choose from over the years. And in the spirit of doing things differently, let's start with Finish.
Finish's story starts in the US in 1953 when it was distributed as a 'cash and carry' product for commercial use. It saw huge success and was backed by a major kitchen appliance manufacturer for the product's ability to 'end water spotting'. But how did it achieve this bold claim? When Finish was first launched for household use in 1964, it was reformulated to incorporate dry chlorine, which was kinder to appliances and eliminated the spotting commonly found on rinsed glassware. Science-led innovation at its finest.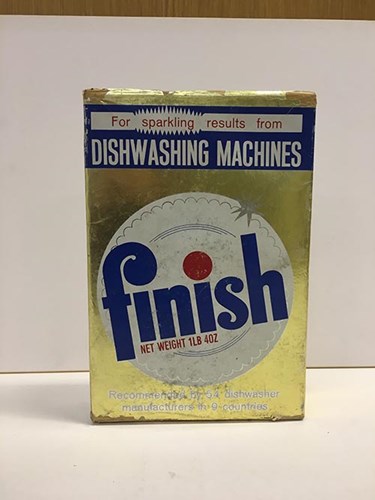 Nurofen – invented by Dr Stewart Adams – was developed as an alternative to aspirin which, by the 1950s, was falling out of favour. Aspirin was given in very high doses, so side-effects were common. Dr Adams started searching for an alternative, testing more than 600 chemical compounds. In 1958, a compound was found! The patent was filed in 1961 and in 1969, ibuprofen launched in the UK.
Dr Eugene Schiff trained as a pharmacist in the 1920s, searching for natural sources of nutrition. With this goal in mind, he created Schiff – which became the first to produce a naturally sourced multi-vitamin and was also the first to discover that rose hips offer a more concentrated source of Vitamin C than oranges. In 2012, Schiff joined the RB family, and its ingredients continue to be carefully and ethically sourced, allowing for sustainable innovation across the product line. We're always planning for the future!
Consumer-focused innovation
We're continuing to turn scientific understanding into unique solutions for today, tomorrow and the future. Alongside this science-led innovation, consumer insight underpins our work and is considered throughout the innovation process.
American inventor, teacher and author Dr William Mathias Scholl was just 22-years-old when he invented Scholl with the simple belief that: 'when your feet hurt, you hurt all over'. As the grandson of a shoemaker, William learnt a lot about foot care and shoes growing up. And in 1904, while at university studying medicine in Chicago, US, he patented his first arch support and started his business to 'improve the health, comfort and wellbeing of customers through taking care of their feet'.
This consumer-focused objective drove the innovation of more than 1,000-foot care products, as William and his brother Frank continued to push for better. The brand joined the RB family in 2010, and its innovation is still guided by William's original principle.
Just one year after the invention of Scholl, over in New Jersey, US, in 1905, Edward Mead Johnson founded Mead Johnson & Company with a similar consumer focus. You can find out more about our child and infant nutrition innovation work here.
Innovative advertising
In a competitive marketplace, innovative advertising is essential. That's why the advertising of RB's brands has always been considered of paramount importance.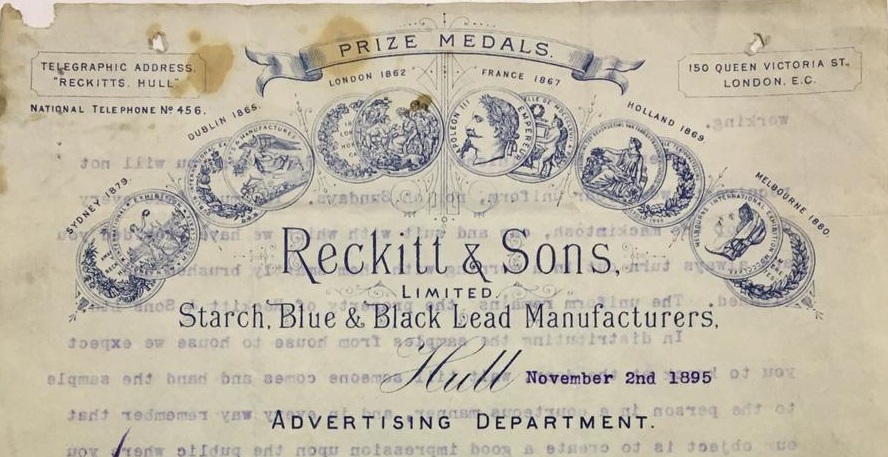 Since then, our global teams of marketing professionals have innovated beyond belief, challenging the traditional advertising model and creating countless memorable campaigns. Here are just a few examples:

The International Advertising Exhibition took place on 29

th

November 1920. It was a mile-long procession through London, UK, featuring the biggest brands at the time

–

including

Reckitt's very own Brasso and Zebra Grate Polish

.

And you better believe they went all out, with ornate displays and

brand ambassadors gifting samples to the crowds who had come to watch. It was quite a sight!

Harpic was the first RB brand to appear on British TV in 1957 – you can learn more about its history here.
We couldn't mention innovative approaches to advertising without mentioning Durex. You can learn more about the brand's loud and proud advertising here.
Innovation: building a sustainable future
Innovation today has a pressing challenge, deadline and cause. A sustainable revolution is taking place as climate change continues to mar our planet and our ways of life.
We can't do it alone. Partnerships with like-minded innovators defines RB. We partner with organisations all over the world through our joint venture with Founders Factory – from National Geographic to the British Fashion Council and the UN's Sustainable Development Goals – all of which share our vision for the future. Together, we're building stronger communities, delivering on meaningful social impact and tackling the effects of climate change.
But that's not all. Our innovation continues to look to the future, with Enfamil NeuroPro, Air Wick Essential Mist and Lysol's Laundry Sanitizer listed in the Top 25 US breakthrough innovations of 2020. Air Wick's Botanica range and the launch of Neuriva Brain Health have also signified significant innovations at RB over recent years.
'Innovation' may start with just an idea. But it has the potential to change the world.
As always, a special thanks to our heritage team based in Hull, UK, who have been instrumental in the roll out of this campaign.


Sources
*Factory floor layout pre-900, photographs of labs circa 1920 and board minutes 1920s.