Meet our Innovators: Philipp Küst
Over the last 200 years, our innovators have transformed our company and revolutionised our industry for the better. But this is just the start. As we embark on our journey of rejuvenating sustainable growth, we're more inspired than ever to think bigger, act bolder and innovative further than ever before.
Tell us a little bit about you…
My name is Philipp Küst, I'm Associate eCom Innovation Manager and DACH Purpose & Give Time Champion based in Heidelberg. I've been at Reckitt for two and a half years.
What does 'purpose' mean to you?
'Purpose' is about knowing why you do something. At the heart of our Reckitt compass we're reminded to: "Do the right thing. Always.". This is a purpose I 100% relate to. Together with other motivated colleagues, I´m pushing projects and initiatives around sustainability and purpose forward in the region. And I get a lot of motivation and drive from doing that. This is what purpose is all about.
Can you tell us more about your area of work? How do you approach Sustainability in your team?
In the eCom team, we're working on innovations that are made for the digital world and meet the needs of our consumers as well as online retailers. One key aspect of these innovations is sustainability:
We design compact, plastic-free packaging solutions,
test concentrated formulas
and are working on DOY packs that reduce our plastic impact by 70%
Did you know that we signed Amazon's Climate Pledge and are working on achieving those goals to become net zero carbon by 2040? That's 10 years earlier than in the Paris agreement.
Why do partnerships matter?
Partnerships matter because we need to deliver on the UN's Sustainable Development Goals (SDGs) and combat climate change. The only way to do this is by joining forces with others. We need the brightest people on the planet to come together and develop new sustainable solutions for our world. In a great partnership, everyone brings in unique skills, knowledge, resources and dedications – and together the outcome is larger than the sum of the individual parts.
How are you embedding our Sustainability Ambitions in your role? Do you have any upcoming ideas or projects?
In my current role as Associate eCom Innovation Manager, I'm working on delivering on our purpose-led brands' ambitions, including:
using less plastic
developing recyclable packaging
and creating more sustainable formulas
In terms of developing a fairer society, I´m organising donations of disinfecting products to NGOs and communities in need. I´m also part of a social impact team called Edentity in the DACH region. We have started several initiatives like the RBees project, a Reckitt Forest and a flower strip sponsorship to support biodiversity in the local environment.
We have an exciting project coming up that will see us convert our office to 100% green electricity from 2022.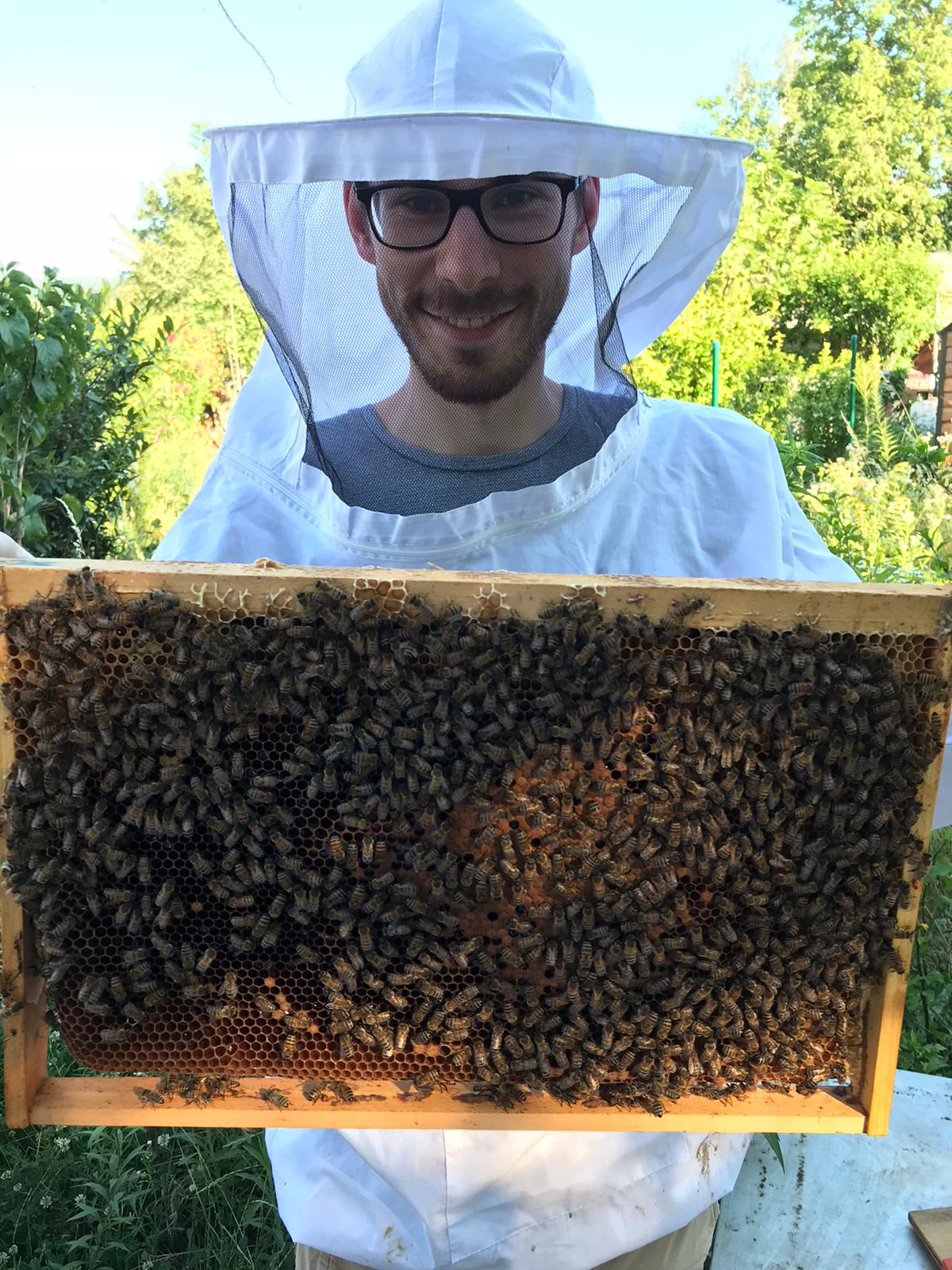 What sustainability initiative are you most proud of?
I'm really proud of our Reckitt Forest. Together with a local NGO, we're planting a 'new ancient forest of the future' in the Heidelberg region, comprising almost 650 trees. Over 100 colleagues participated and donated trees, which was absolutely amazing.
What are you hopes for COP26? Why does it matter to us as a company?
Action. Action. Action.
We really need to see concrete steps come out of this year's COP. Young people across the globe are demanding change to ensure sustainable living conditions for future generations. I really hope that this conference will mark a new era of action and change, with strong commitments from China, the EU and the US being back at the table.
We have a responsibility to our people, our operations and our supply chains. And we need to ensure we´ll still exist in 50 years from now. So, I really appreciate that we are officially involved with the COP26 and I hope this will also push our own sustainability agenda forwards.
With consumers spoilt for choice when it comes to products, how do we differentiate ours from the competition?
With strong consumer benefits, continuous high quality, credible green offers with powerful claims and the communication and education necessary to convince consumers to choose us.
How do you champion Sustainability and take action in your personal life?
There is so much we can all do! I really believe in individual actions that inspire change on a wider level.
I don´t have a car and use my bike or public transport to go everywhere. I buy local and seasonal, unpacked if possible and eat meat only for special occasions. And finally, I educate myself on the issues and talk to others about it.
Do you have a sustainable top tip you can share? How are you making a difference in your personal and professional life?
My top tip would be: don´t get frustrated or inert while facing the huge challenges ahead of us. Sometimes it feels like we don´t even know where to start. We are employees, colleagues, consumers, parents, partners, friends – we have the power to influence the world around us through our choices and our actions. So take action and inspire others.
Find out more about our Sustainability Ambitions here.
Visit our COP26 Hub here.