Menopause needs a rebrand: What we learned from working with the founder of MPowder
October is World Menopause Awareness Month, a time to shine a light on the experiences people with menopause face worldwide.
By 2025, 1 billion people will be in menopause globally. That's a lot of people - and for businesses, that's a lot of employees who are facing new challenges in the prime of their careers.
MPowder, part of our startup accelerator, powered by Founders Factory, have launched the world's first powder supplement range for each stage of menopause.
Through our partnership we're learning so much about the science behind menopause and how we can make this life stage their superpower. The more we learn, the more determined we are to do our part - raising awareness, and empowering people to harness this lifestage.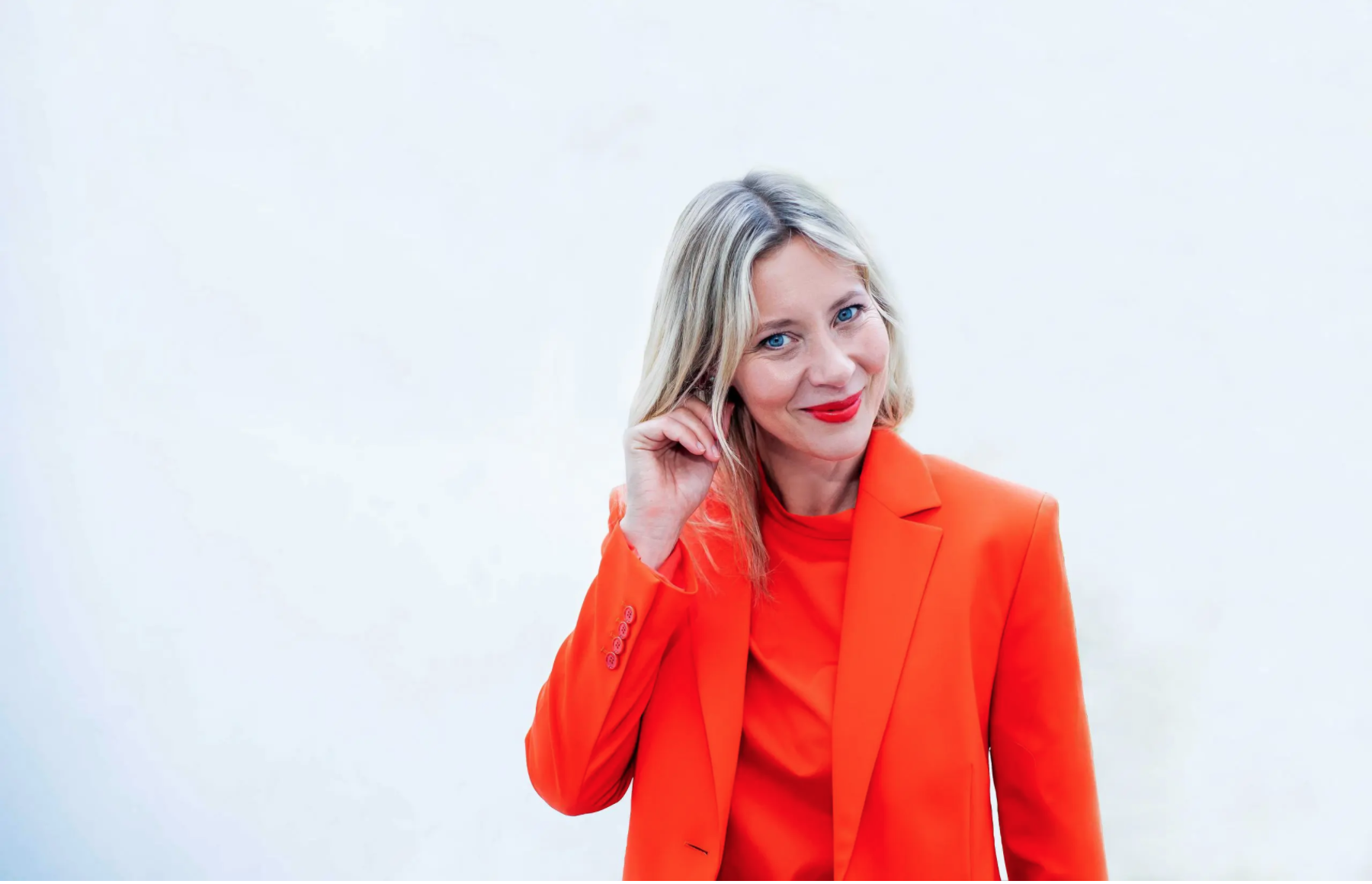 As part of our celebration of World Menopause Awareness Month, we invited MPowder's Rebekah Brown and Smarter Change's Pamela Windle to speak with Reckitt employees. Here are a few things we learned:
There are 3 bio-chemical stages to menopause.
Yes, three! And each one is associated with its own blend of symptoms. That's why Rebekah Brown, founder of MPowder set out to create a plant-based supplement crafted specifically for each stage.
Peri-Boost, their first-ever product, is a supplement designed to support individuals with hormone-balancing, tiredness and skin elasticity that tackles common symptoms associated with the first stage, perimenopause, which can start as early as our mid thirties.
Meno-Boost, is designed for use 12 months after the last menstrual cycle and helps relieve brain fog, hot flashes and anxiety. Menopause can last eight to 12 years, and each individual will experience the different phases in a way that's unique to them, so it's important that people are given solutions that are personalised to their needs.
100+ hormones play different, yet important roles
Oestrogen and progesterone are the dominant players in our menopause journey - and ones that we most commonly associate with menopause, but there are other hormones that impact wellbeing too.
Human growth hormones (HGH), our 'fountain of youth', spike in newborns but tend to "drop off a cliff edge" during menopause. And Oxytocin, our 'love' or 'connection' hormone that is released during orgasm, also goes into short supply.
While it might seem like it all goes downhill, this doesn't have to be the case! This knowledge empowers us to be able to prepare for menopause and how we can look after and nourish ourselves properly to top-up the nutrients we need during this lifestage.
75% of individuals experiencing perimenopause are misdiagnosed
Perimenopause is often misdiagnosed as anxiety, burnout or depression (due to those changing hormones!), and many individuals are mistakenly turned away from their doctor for being 'too young' to be in the menopause - but as we know, perimenopause can happen to individuals as early as their mid-30s.
This misunderstanding of menopause by medical professionals can be attributed to the lack of awareness and training with GPs receiving a mere 4 hours of training on menopause. However, in the last few years, it's been heartening to see progress being made with menopause being introduced as part of the curriculum in secondary schools across the UK.
1 in 3 individuals will hide their symptoms at work
Menopause doesn't just happen overnight - it can come on gradually in different forms and, frustratingly, many of its symptoms from brain fog and anxiety, to joint and bone pain can impact our work. This life stage is made especially challenging due to the misunderstanding and stigma around menopause that individuals have to overcome.
Businesses have a key role to play here to create a menopause-friendly workplace where employees feel encouraged to speak up about their changing needs and feelings without fear or shame. This means we all need to improve our understanding and language around this topic.
Leaders that support their employees and are flexible to their needs to continue working productively will benefit from happier employees and better retention in this lifestage and beyond.
Conclusion
We are now living in a world where the fear and stigma around menopause is beginning to be broken down - and where menopause is being treated seriously.
Every brand that launches new products and services supporting people experiencing menopause is a sign of that movement, and we're proud to be investors in MPowder, a company that's leading this change.
We encourage companies to develop solutions to accommodate individuals going through menopause, and our aim is to enable and empower every person who is going through (or will go through) menopause, so we can build a healthier world together. If you'd like to learn more, head to www.mpowder.store