Our story | Our heritage: building a business to help millions of babies and children
Our 200-year history is something we're incredibly proud of. It's the stories of the people who work here and the rich heritage of our brands that have made us who we are today. Throughout this series – Our story | Our heritage – we will be looking back at our incredible history and uncovering some little-known facts along the way.
So far, we've explored the story of Durex and the heritage of Harpic. Today, we're turning our attention to the world of infant and child nutrition and the role RB has played – and continues to play – in the development of pioneering products.
RB's journey into the world of infant and child nutrition started in 1905, when Edward Mead Johnson established Mead Johnson & Company. The US institution was built over decades by the Johnson family, who created products that were developed to help, heal and nurture infants and adults alike. This mission resonated with RB and in 2017, Mead Johnson Nutrition (MJN) was acquired and joined the RB family.
But how did Edward build a business that would go on to help millions of premature babies and children with intolerances and allergies? Well, since you ask…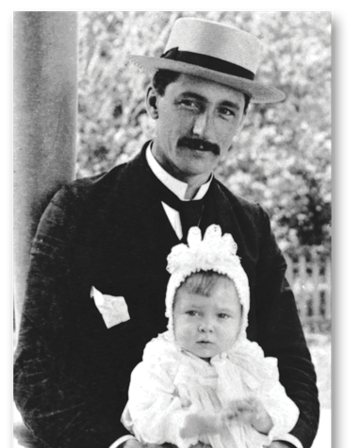 Family first
Before setting up on his own, Edward had been a successful businessman alongside his brothers. Together, they had built profitable companies that were developed for the good of people. But when his son Edward 'Teddy' Mead Johnson Jr fell ill, he found his true calling.
Teddy had been born with a congenital heart defect and wasn't tolerating feedings. He wasn't expected to survive past infancy. The family were devastated and did everything they could to save him. Teddy was prescribed a proprietary new feeding powder and thrived on it.
Inspired by this experience and with the understanding of the nutrition products desired by pediatricians, Edward went on to develop Dextri-Maltose – a specialty carbohydrate powder designed to be mixed with milk. And from this revolutionary product, Mead Johnson & Company was formed 20 years after Teddy's health scare.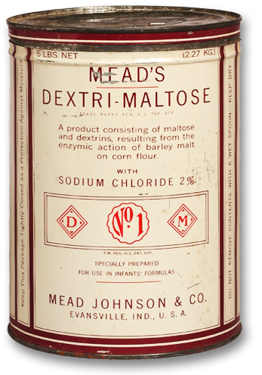 From Evansville to…everywhere!
Potato starch was the main ingredient in Dextri-Maltose, which the company imported from Germany. Following the outbreak of World War II, the decision was made to relocate to a location that would have readily-available potato starch. So in 1916, MJN opened its doors in Evansville, Indiana (US).
Founded on family, the company eventually saw all three of Edward's sons working at the business by 1921 and the company went on to survive the Great Depression.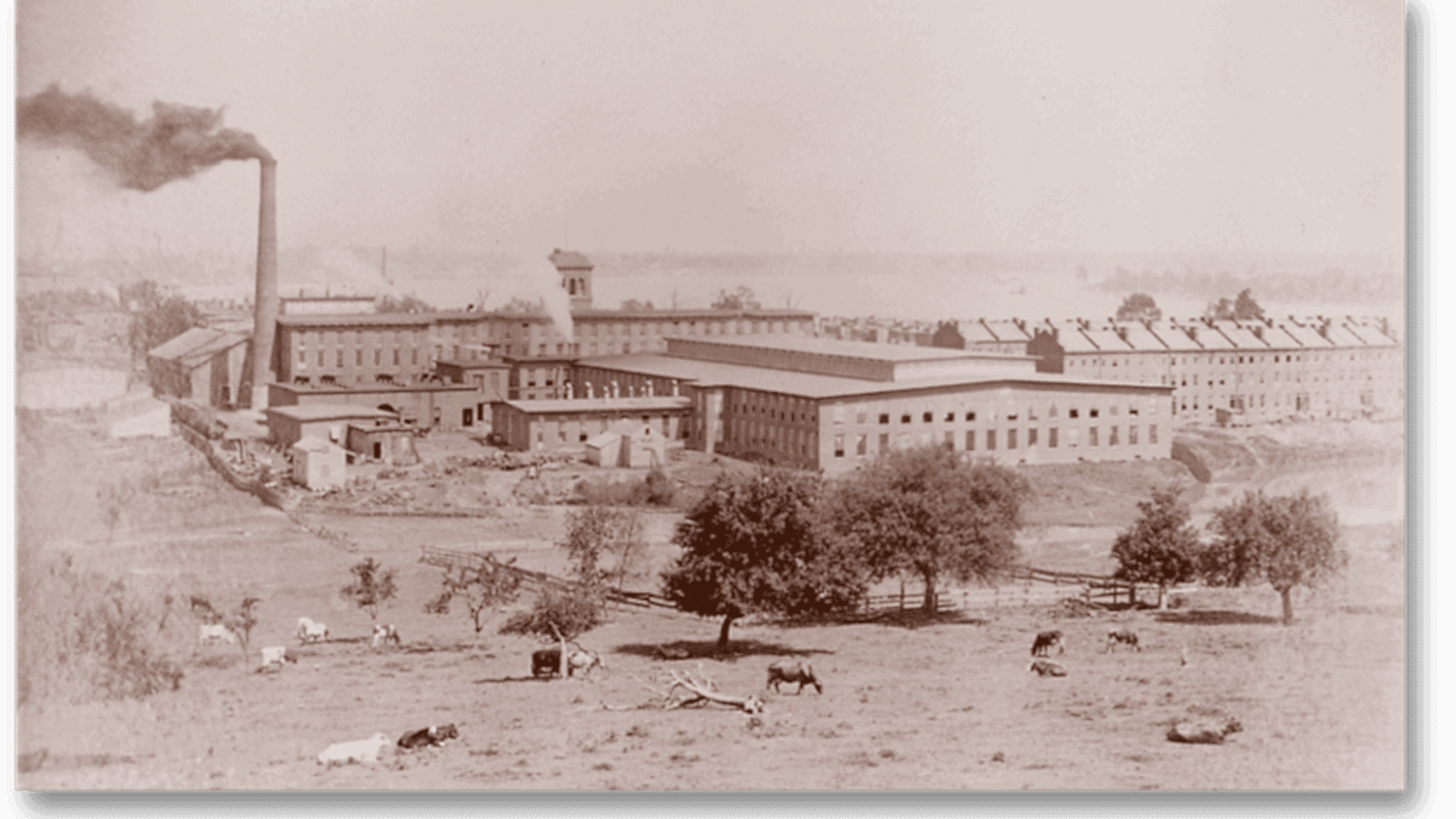 During this time, paediatric nutrition products were marketed to paediatricians so they gained the medical seal of approval before hitting the shelves – a similar process to the launching of Dettol across the pond. MJN continued to grow, launching new infant and child nutrition products* – from infant formula as a sole source of nutrition to complementary toddler milk drinks, as well as maternal products – and expanding across South America, Europe and Asia.
By the 1960s, the company Edward had built was turning over $100 million in sales. Its products ranged from vitamins to pharmaceuticals but today, we're going to focus on two infant and child nutrition products that changed the course of history both for MJN and RB but also for millions of families all over the world. It's time to go under the microscope…
Nutramigen
In 1942, the first protein-hydroylsate infant formula was introduced for the dietary management of cow's milk allergy. The launch of Nutramigen marked a significant breakthrough in paediatric nutrition. With over 70 clinical studies, Nutramigen is now the most published and scientifically supported formula of its kind.
Still available today, Nutramigen is backed by decades of scientific research, trusted by paediatricians and excellence in providing infants with support for their unique nutritional needs.
Enfamil
After significant investment in human breast milk composition research, Enfamil infant formula joined the family of Mead Johnson products in 1959 and quickly became a household name. Enfamil – a routine infant formula – was unique in that it was developed to be as close as possible to the nutritional composition of human milk.
By 1963, Enfamil was being used across the US in hospitals up and down the country and by the 1970s, it was the company's top selling product.
Innovation and research into the potential of Enfamil continued and the team continued to look into '…new ways of bringing Enfamil even closer to the nutritional composition of human breast milk. The first advances were U.S. reformulations of Enfamil Premature Formula (1979) and routine Enfamil (1983) from a casein-predominant to whey-predominant protein composition'. Our understanding of human breast milk continues to grow through decades of research, advancement of technology, and continues to serve as our guide to paediatric nutrition products.
Today, healthcare professionals continue to trust our products to meet the nutrition needs of their patients both in hospitals and at home. This trust started with the leading paediatrician who helped Teddy survive his unique feeding needs during infancy over a century ago and continues as we partner with healthcare professionals to meet nutrition needs across the world every day.
Information taken from A Century of Caring: Celebrating the First 100 Years of Mead Johnson & Company.
*RB supports exclusive breastfeeding in the first six months as the best source of nutrition for infants, but when breastfeeding is not possible, or mothers/parents choose not to, Enfamil is the next best alternative.