Our scientific research focuses on nine interconnected, foundational disciplines. Led by a globally coordinated team of scientists and technical experts, each of these platforms spans all our categories, so we maximise their applications and benefit our entire portfolio.
Science and technology platforms
We have selected nine interconnected foundational disciplines with wide-ranging applications and underlying benefit to our overall portfolio:
This interconnected approach to science and technology enables us to deliver more differentiation and to maximise the benefits we deliver. Breakthroughs in polymer science, for example, can help us develop more sustainable packaging solutions. Thanks to our research, we're now using novel film technology to downgauge and lightweight packaging.
Introducing more sustainable packaging for Finish is a real-world example of a polymer science-led application. Finish's iconic stand-up pouch is now made from 30% recycled (PCR) plastic – an innovation that stems directly from a two-year project in polymer science, investigating the interaction of multiple materials.
Meanwhile, we're using surface modification through coating technologies to improve the shelf life of Gaviscon and Harpic. And we're also using our research to improve the products inside: for example, we're combining smart-release technology and advanced polymer design to deliver extended pain relief, with Nurofen 12HR Ibuprofen 300mg modified release tablets.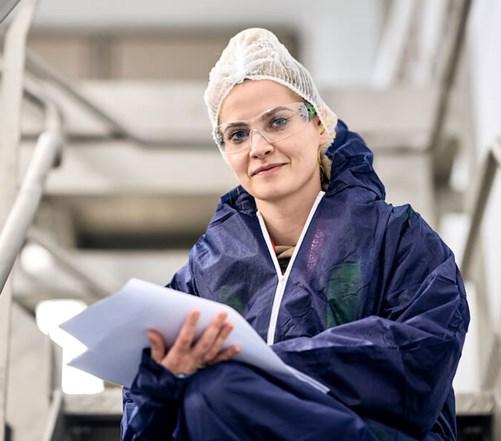 Join us
Are you ready to join us?
Our people are everything. We recruit the very best scientists, engineers, technicians and experts to tackle the issues that really matter. We support our people at every step of their career journey and give them the freedom to succeed in their own, authentic way.
See our R&D roles