Our leadership
Our Board comprises our CEO, CFO and Non-Executive Directors. It has collective accountability to Reckitt's shareholders and stakeholders, and responsibility for our overarching strategic, financial and operational aims.
Our Executive Team includes our Chief Officers, the Presidents of our three Global Business Units and our General Counsel. The Executive Team's responsibilities including managing the Group's portfolio and setting targets and budgets.
Our leadership behaviours
Our leadership behaviours set out how we expect our leaders to behave, and how we expect them to be judged. They're designed to help our leaders make the most of everyone's existing strengths, and stretch us in areas where we still need to move the dial.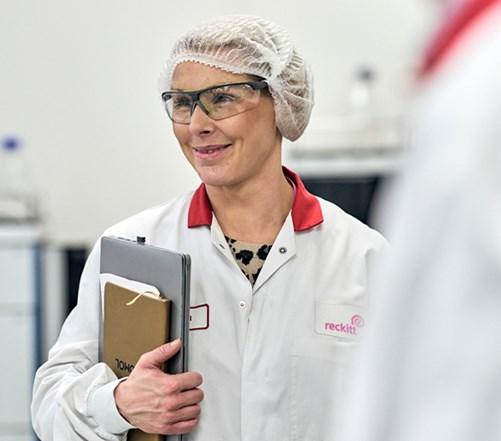 Join us
Looking for a career at Reckitt?
At Reckitt, you'll get the freedom and support you need to make a difference – for yourself, for our company, and for our planet.
Find your next role