Air Wick is removing the colours from its logo. But why?
A 'healthier planet' means protecting people's health, halting climate change and protecting biodiversity. We need to protect the natural world if we're going to truly embed sustainability into everything we do. And today, we're exploring this issue further and taking a stand, as Air Wick joins a tribe of like-minded, purpose-driven brands in WWF's new campaign.
On 3rd March, our Air Wick brand, will be joining WWF's World Without Nature campaign. Alongside other brands such as Carlsberg and Hootsuite. You'll see the colour disappear from the Air Wick logo across social media channels globally to raise awareness of the importance of protecting nature. Because a world without nature is a world without colour.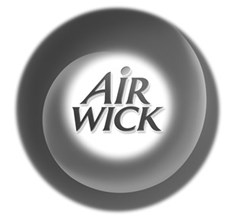 The loss of nature is a major global crisis: 1 in 5 plant species are at risk from extinction according to last year's WWF Living Planet Report. That's why Air Wick is on a mission to connect people to nature. But first we need to help nature!
By taking part in this campaign, we're raising awareness of this important issue and encouraging consumers to take action.  
Air Wick's partnership with WWF began in 2021. Our goal is to restore 1.2 billion sq ft of wildflower habitats globally and we're starting to see great progress being made:  
Globally, we are already restoring over 77m sq ft of forest and wildflower habitats 
In the UK, over 2m sq ft of wildflower habitats are being restored and protected 
Reseeding almost 40 million square feet of the Northern Great Plains in the US as native grasslands 
Preserving 22 species of endangered Australian wildflowers, by undertaking 36 collections. 
We can all play our part in protecting nature. Visit WWF's website to find inspiration and tips here.
You can find out more about our Sustainability Ambitions here.