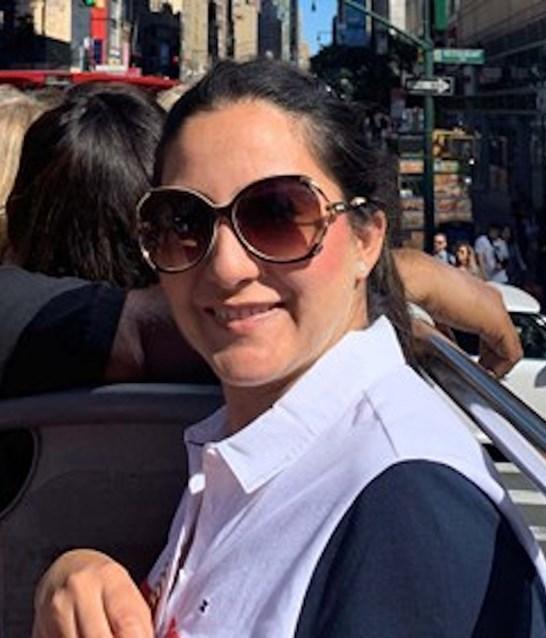 Amandeep Bhatia knows what it's like to learn, grow and own your journey at Reckitt. After working in a series of R&D roles in India, she moved to her first Regulatory role in Canada. It's been a new experience and a big learning curve, made all the more vital and challenging by the Covid-19 pandemic. But she's embraced her responsibilities with characteristic focus, adaptability and enthusiasm.
Amandeep first joined Reckitt's sustainability team in India, before working in consumer insight, product development and project management. This led to her appointment as an R&D Manager, leading a team across two locations. "I've gained confidence and courage across these roles," she explains. "Reckitt's culture encourages you to take risks and stretch yourself."
From the start, Reckitt has given Amandeep the freedom to develop ideas. "As a Sustainability Champion, I saw there was no data about how much water Indian consumers used for hand washing. The global figures seemed odd – so I suggested a small study of 150 people, bought a £5 water meter and recorded the results." Her instincts were right, and she kick-started a conversation that led to more in-depth studies. "It shows that if you have courage to bring things to the table, people support you.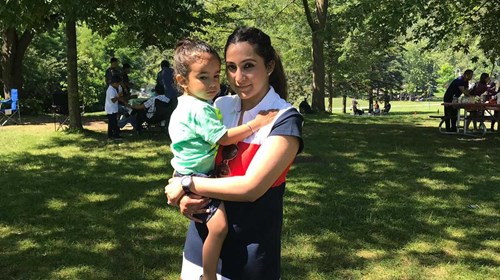 Working on brands like Harpic, Lysol, Finish, Airwick and Dettol has given Amandeep a deeper understanding of how Reckitt enables its people to pursue a cleaner, healthier world. "While working on the Harpic brand in India, I visited a village where 10 families shared one toilet. It was enlightening to see how our products and projects are changing things on personal and social level."
Amandeep continues to make the most of her Freedom to Succeed by taking on new challenges. "It's all about how you prove yourself," she explains. 
People don't always know what you've achieved in the past. But there are lots of people supporting you to make things work in the future. The more you own your career, the broader the spectrum of success.
The Covid-19 pandemic has brought extraordinary changes to Amandeep's regulatory work. "The Canadian government is giving our industry unprecedented flexibility to help get disinfecting products to consumers as fast possible." This has led to challenges and opportunities. "We're making the most of this freedom with new submissions that will ultimately help protect, heal and nurture."
Inevitably, the way Amandeep and her colleagues work has transformed in just a matter of weeks. And there have been some interesting consequences. "As a result of social distancing, we've actually been interacting more. It used to be that formal meetings happened once in two weeks. Now we're doing this weekly, with plenty of online catch-ups and discussions in between."
Working from home has brought its challenges for Amandeep, who has a three-year-old son. "At first, the biggest task was to manage his expectations about my time with him. After the second week, things began to settle as he understood the structure of my day. But the whole of society has become more understanding. I mean this is the real world, right? People are more accepting. It's not perfect, but we're all learning. It's getting better."
During the pandemic, it's clearer than ever just how important Reckitt's work is. "We've a huge role to play" says Amandeep. "Thousands of colleagues are working day and night to make sure we get essential products like medicines and disinfectants on shelves. And they're supported to do this safely, because we're working as one company to do the right thing always. That's why we'll emerge from this stronger."